In This article, you will learn how to Play PUBG Mobile on PC Windows 10 with mouse and Keyboard. Since, you know that the world best and most playing game is PUBG mobile. However, the reason that. Everyone have smart mobile phone now a days. Further, it is Network game. Where many people around the world connects with each other and start playing the game. Moreover, the specialty of this game is that. It run on an every low configuration on any mobile phone. Therefore, you know need to buy expensive mobile to play PUBG on your mobile phone.
Similarly, with popularity of these game. Now, gamer would like to play PUBG Mobile on PC using mouse and keyboard. Because, it is very difficult to play PUBG Mobile while pressing on mobile screen. Therefore, playing PUBG Mobile on PC will be more fun. Further, it will give you more control to play the game. And win the game each time.

Introduction To PUBG Mobile on PC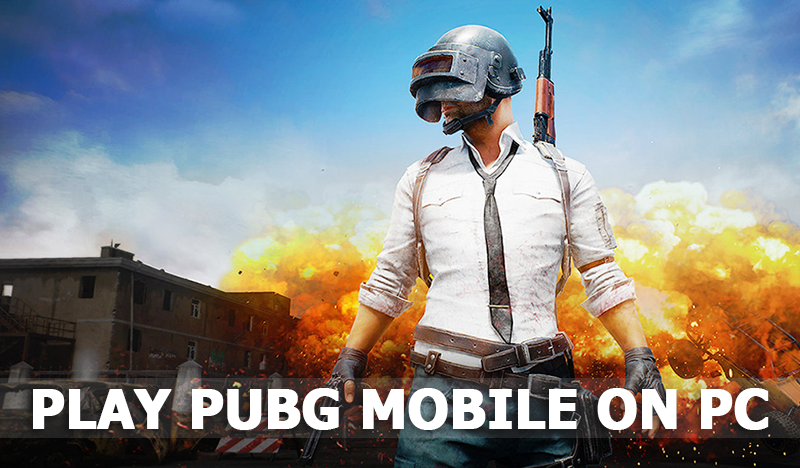 PUBG Mobile is know as Player Unknown's Battle Ground (PUBG). Why it is called Player Unknown. Because, Whenever you are going to play the game. You don't know about the players. They are unknown for you. And you are also unknown for them. PUBG is multiplayer Battle royal game. In one game you can see up to 100 players. Therefore, playing with all of them will give you more amazing feeling.
First time, when you are going to open the game. Your location will automatically detects by the PUBG Mobile. However, you have the option where you can also change the location if you want. But I don't recommend. Because, selection you original location has many advantage. For example. you can talk with microphone with your fellows in your own language. Because you have complete control to voice chat with your friends. These how you will plain the battle with your enemy. Remember, there are four groups in each match. Every four players with coordination fight with all other groups. The purpose of these game is to survive and kill all enemies. Those groups or players who survive till end will win the game.
System Requirement
PUBG mobile is light game. Therefore, it doesn't require high end gaming configuration. But with simple Dual Core system you will be able to play PUBG Mobile smoothly. Check the minimum requirement to install PUBG mobile on PC.

CPU: Dual core Intel or AMD @ 1.8 GHz.
GPU: NVIDIA GeForce 8600 / 9600GT, ATI / AMD Radeon HD2600 / 3600.
Memory: 3GB
Operating System: Windows 10, 8.1, 8 and 7
DirectX: Version 9.0c
Storage: 1GB of free space
Download PUBG Mobile on PC
To download PUBG Mobile on PC. You must have emulator. However, the best emulator is Tencent Gaming Buddy. Tencent Gaming Buddy is the one that has officially developed the game. Therefore, this emulator is one of the best emulator out there. As Tencent is the owner of the game. They better know how to configure the game to install and play on PC smoothly. Further, Download the emulator from the link below.

Also Check:
Install PUBG Mobile on PC
When you download the emulator. Then you have to install it on your PC. For installing PUBG mobile on PC follow the steps below.
Step 1. When you have going to Run the exe file after downloading you will get a screen. Like PUBG mobile on PC. There you have two buttons. The first one is Install. The second one is Customize. You have to Click on Install.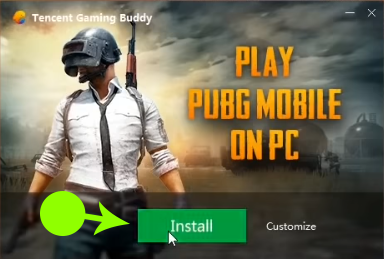 Step 2. When you are going to click on Install. It will take some time. Further, you will get new Screen with Start button. Therefore, you have to click on it.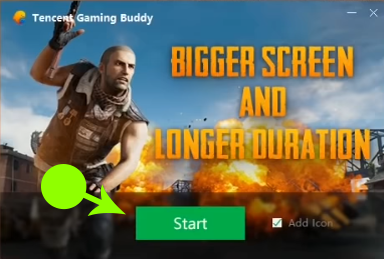 Now it will start installing the PUBG mobile on PC. However, remember that the installation duration will depend on your internet connection. If the speed is fast. Then the installation will complete fast and vise versa.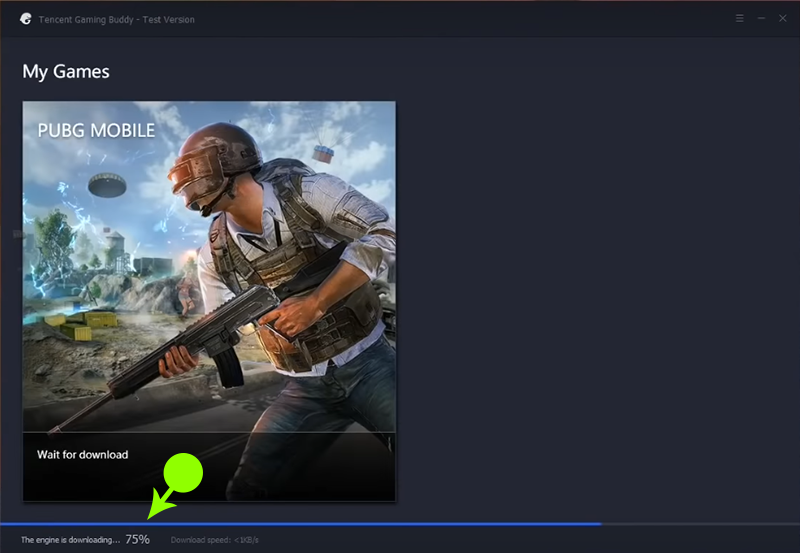 Step 3. After that you will get the resolution Setting. However, the resolution setting depends on your Graphic card. If you don't have high graphic card. Then select SD 720p Default for Gaming.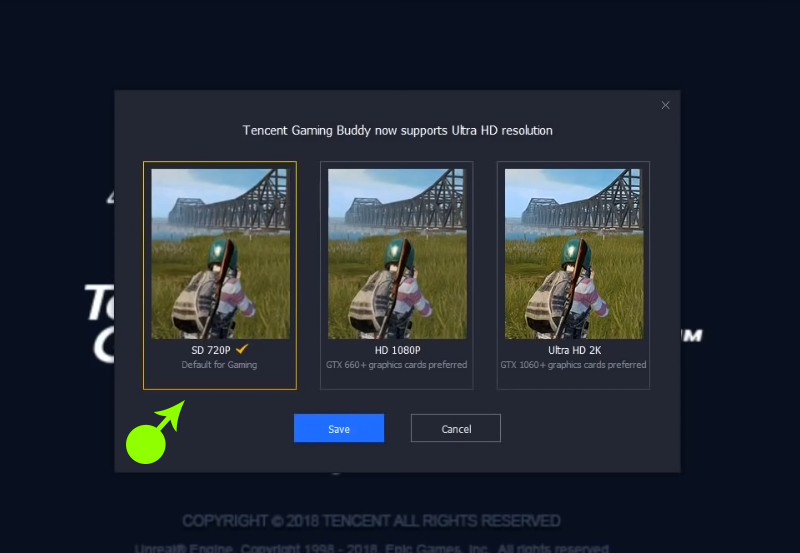 Finally, PUBG mobile on PC is ready. Enjoy Playing the game.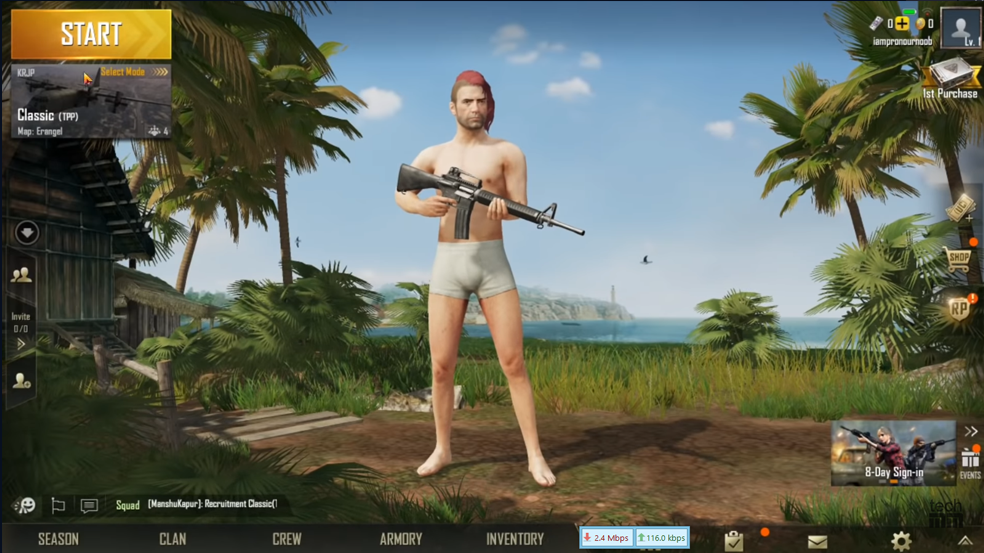 Why to Play PUBG Mobile on PC?
There are manifold reasons that why to play PUBG Mobile on PC. Why not you should play the PC version? The answer to the question is that you PUBG on PC is not free. And you have to pay for the game. Further, for the PC version you have to have high config system to run the game in best resolution. Therefore, it cost you paramount both on PC as well as to the game. Therefore, most of the player install PUBG mobile on PC. First, it is Free. You have not to pay a penny for the game. Second, you don't need to have high end gaming PC to run and play PUBG mobile on PC. If anything is free then why should anyone has to buy that.
Moreover, PUBG mobile on PC has extra control. For example, you can play PUBG mobile on PC with with keyboard and mouse. It means, you have to play the game with ease and comfort. Likewise, you have experience first person shouting gaming. Like Counter Strike and Fortnite game. However, the feel of playing PUBG Mobile on PC is like playing GTA 5 on PC. Therefore, once you will start playing PUBG mobile on PC. Then you will not stop playing it again and again.